This 53-years old man with carcinoma breast was found to have new mediastinal nodes on a PET/CT and was referred for a CT guided biopsy.
The only lesion that could be possibly biopsied was the one next to the aorta in the posterior mediastinum.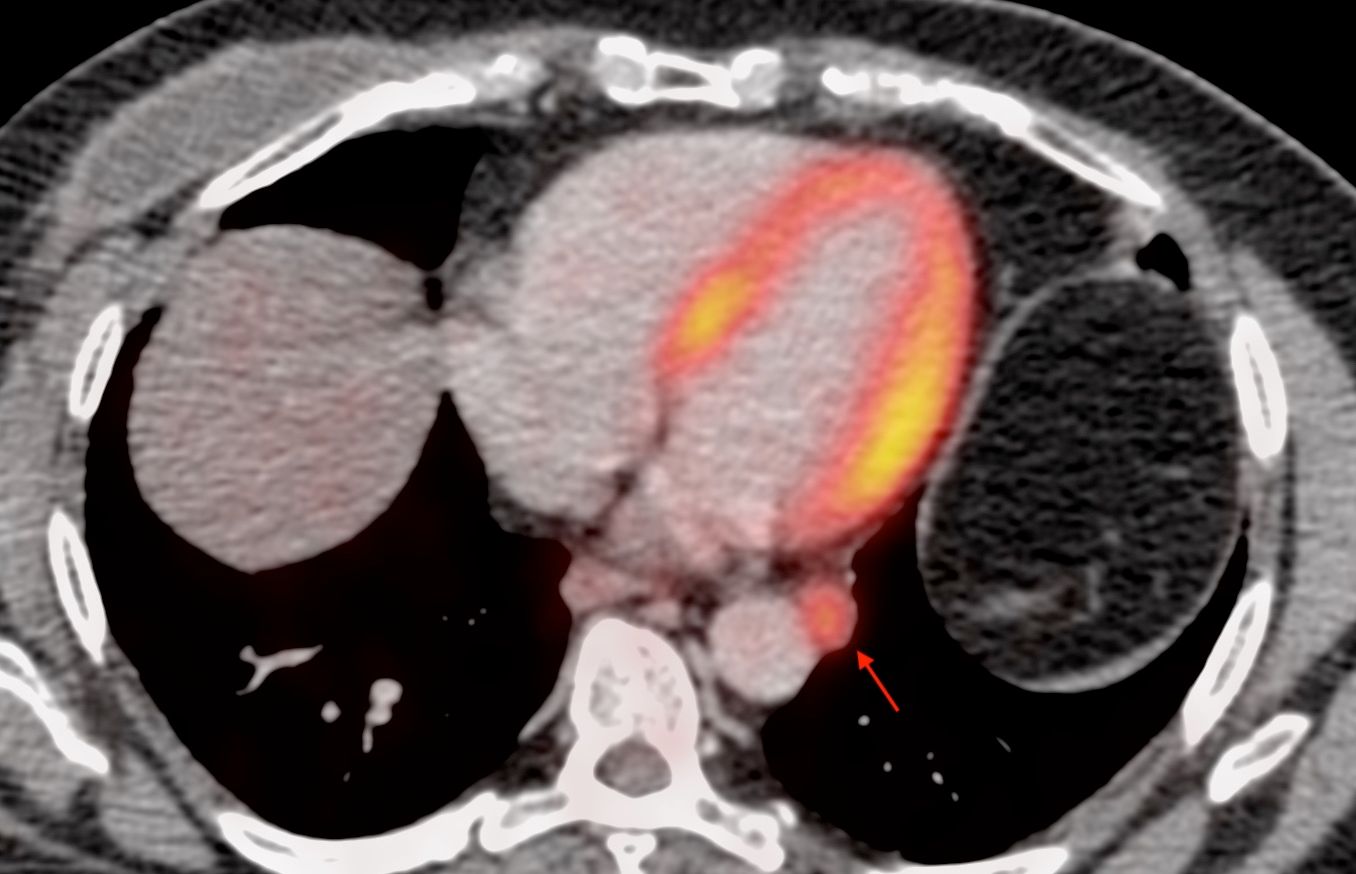 Would you biopsy this lesion? If so how?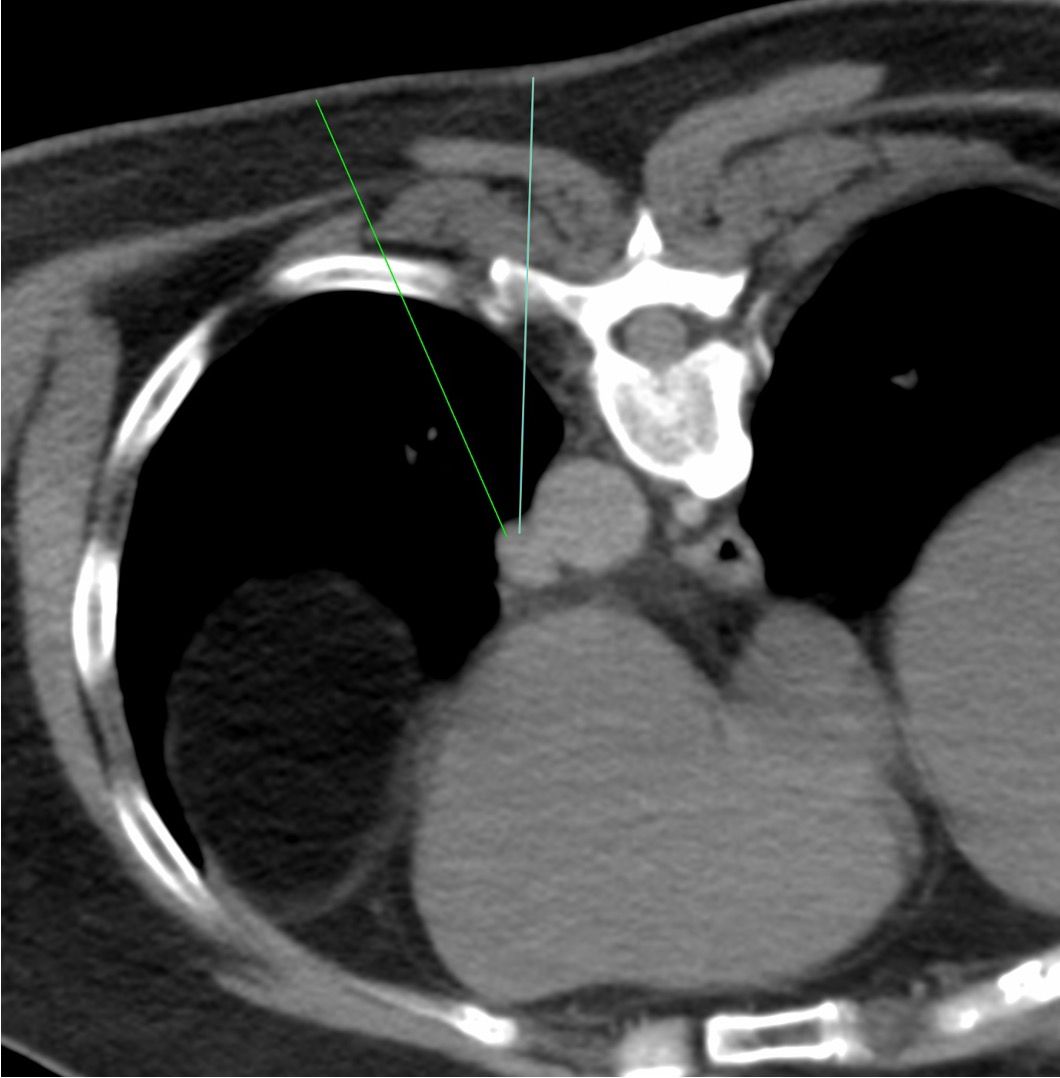 Which route will you take?
I performed the biopsy using a transpulmonary route.
The video discusses the case as well as the various routes available for mediastinal lesion biopsies.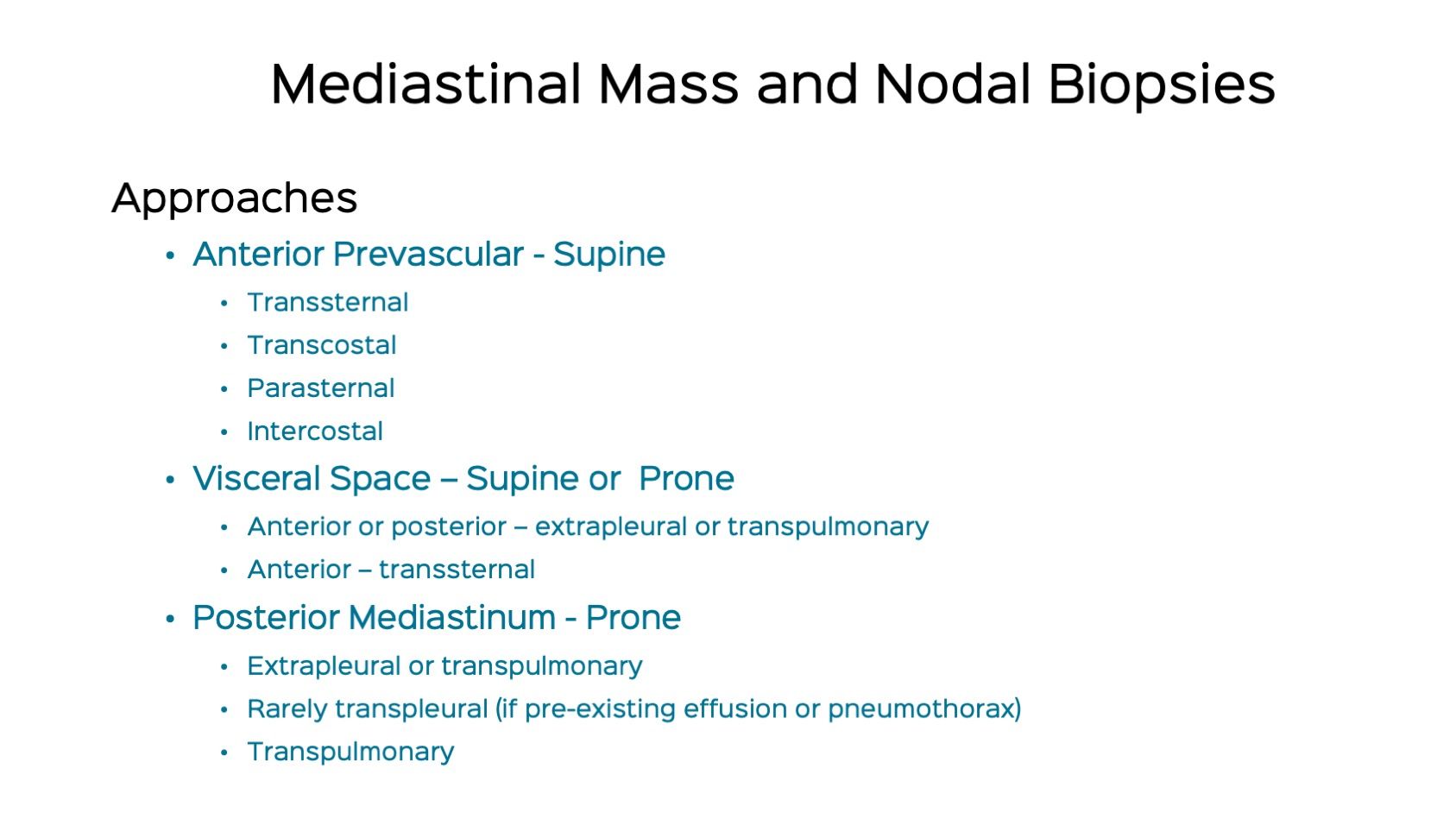 I have discussed many of these approaches individually. Please follow the links from the Table of Contents to see these cases.