Table of Contents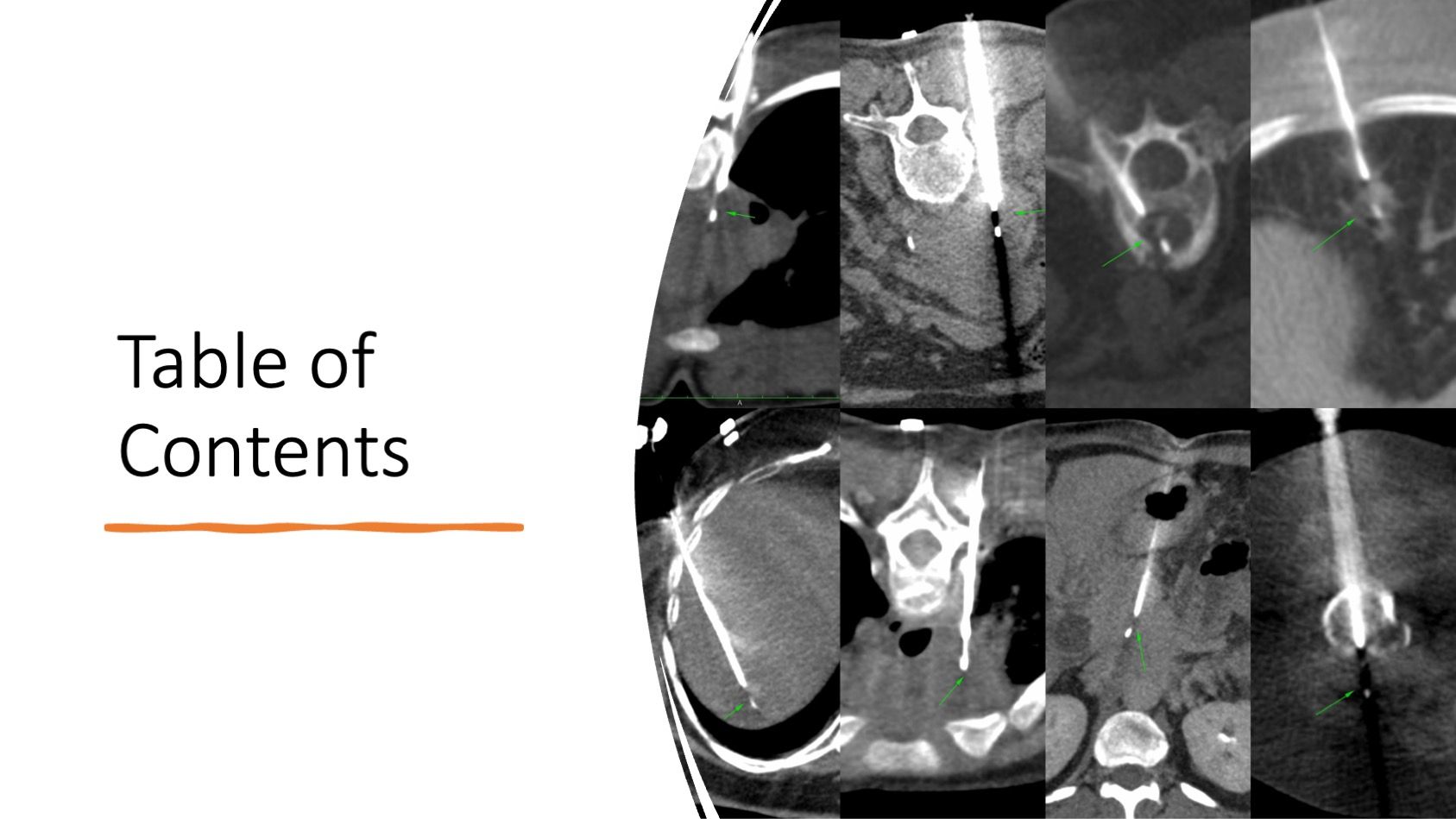 ---
Case:
A 48-years old presented with a D2/3 infectious spondylititis. A biopsy of a dorsal spine lesion can be done with many approaches.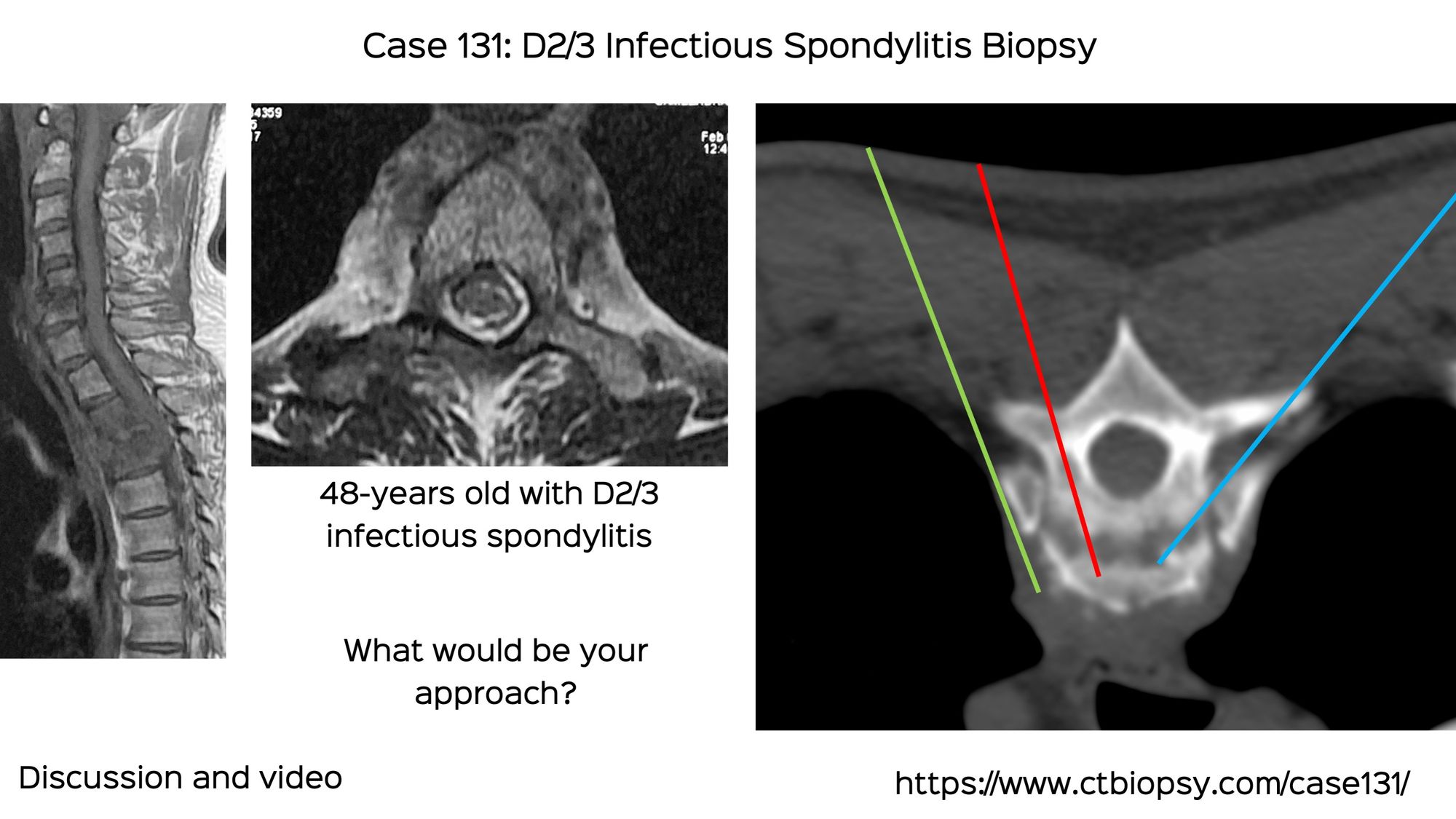 In this case, a transpedicular route was chosen. The patient turned out to have Brucellosis on culture.
The video describes the case, the biopsy procedure, different methods of approaching dorsal spine lesions for biopsy as well as methods to optimize yield and the positivitiy rate during spine biopsies done for suspected infection.