Table of Contents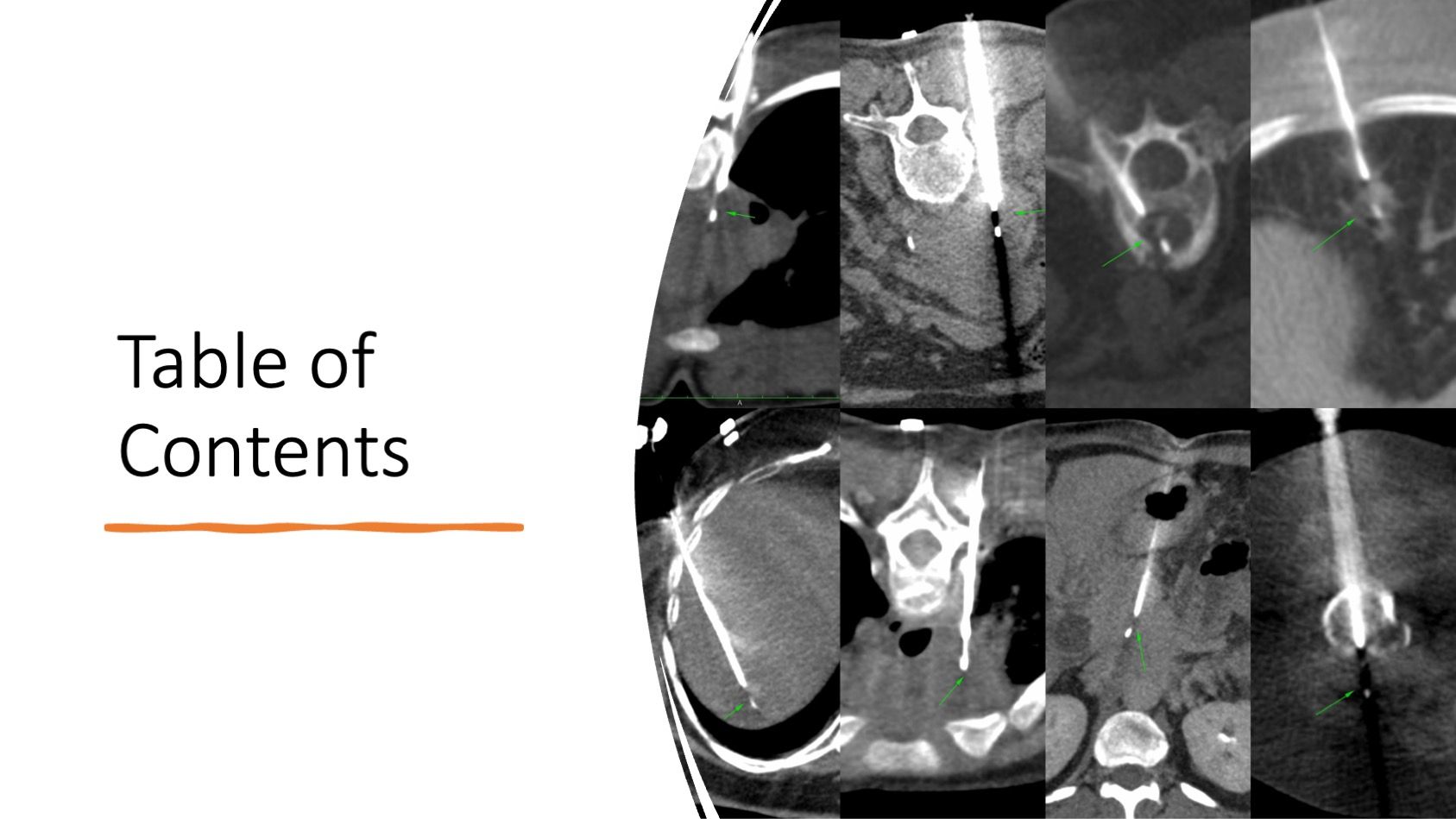 ---
Previous Case - Only for Paid Members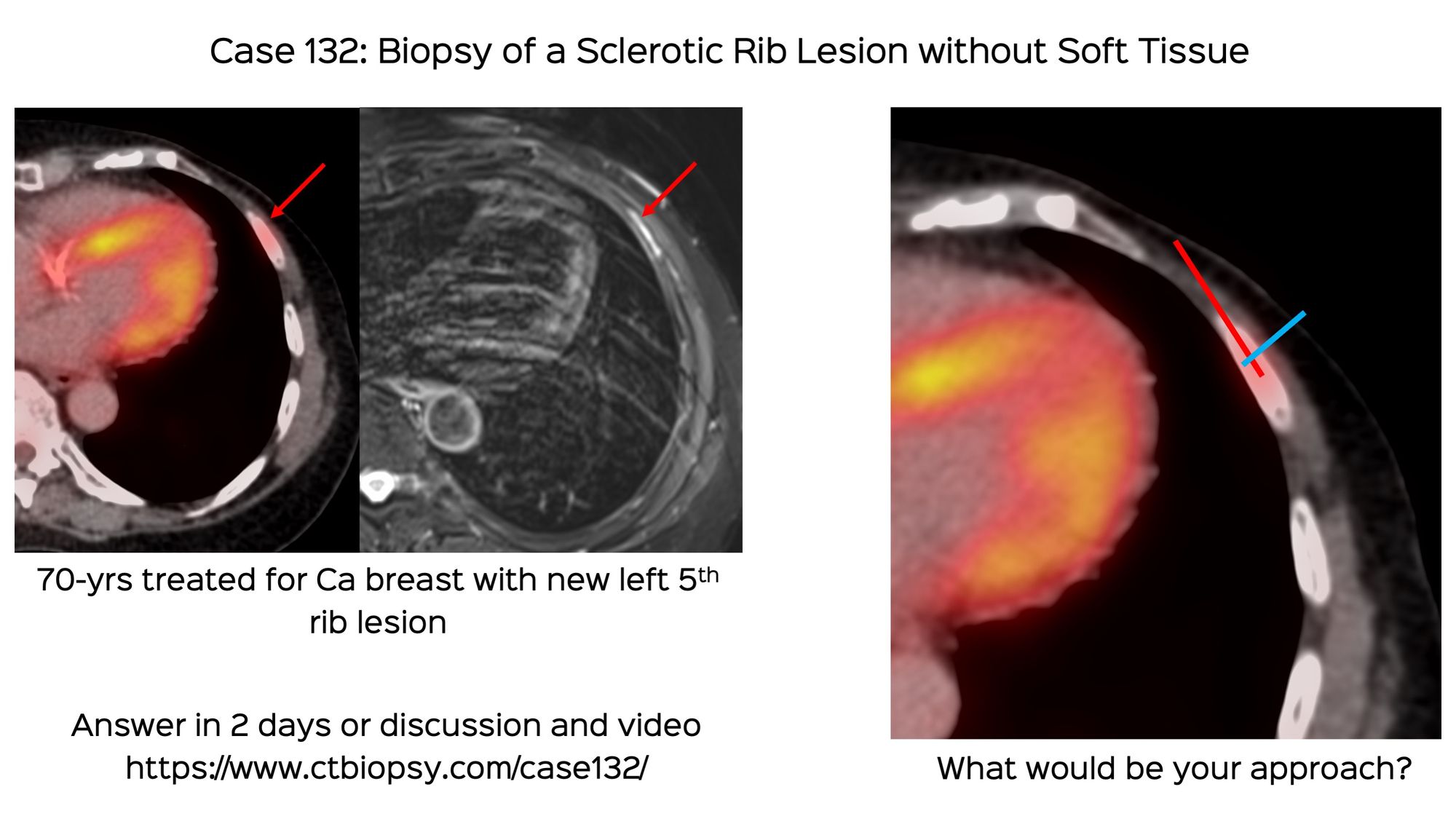 ---
Case:
An 81-years old was found to have a left deep parotid mass.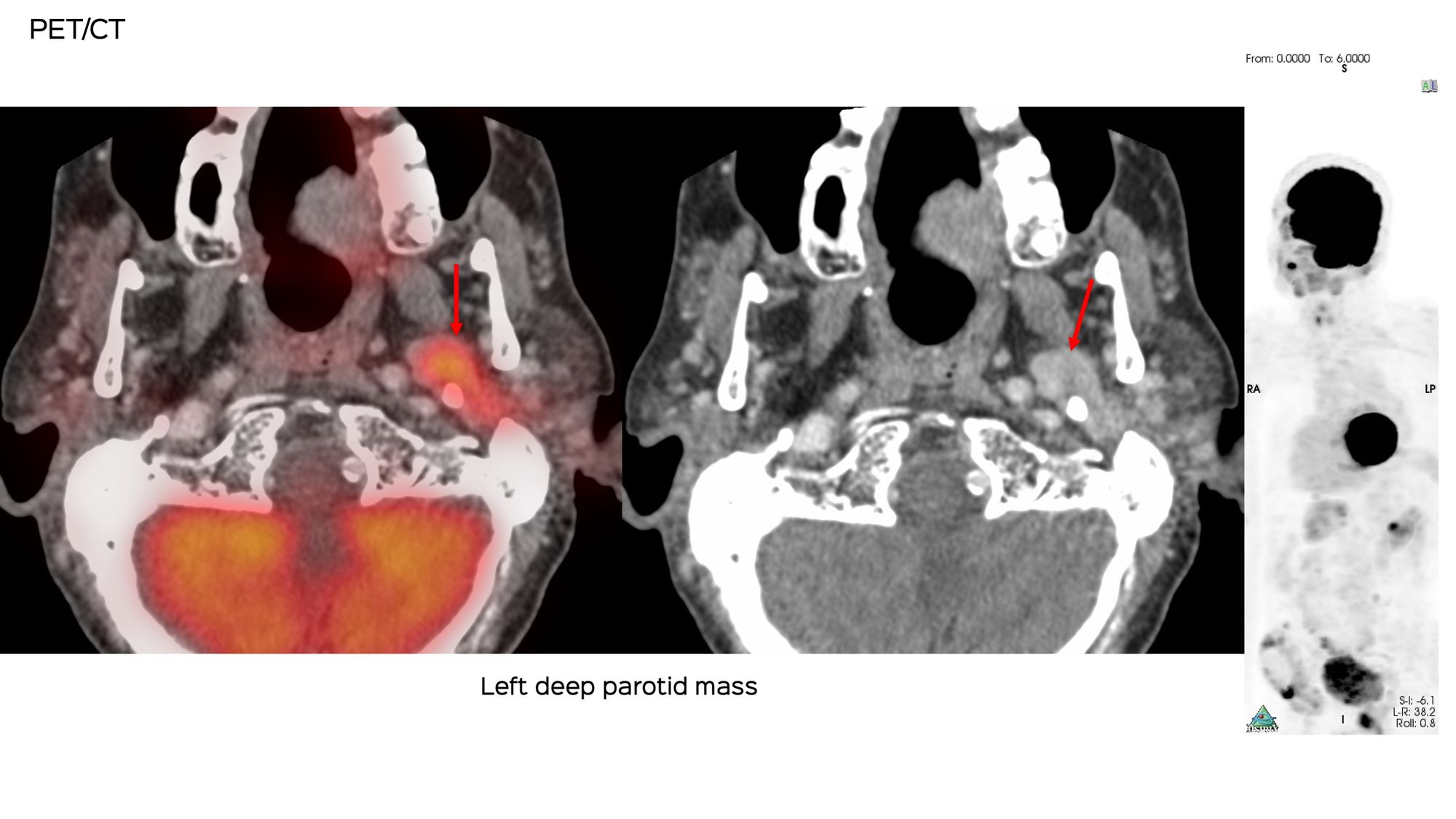 The surgeon asked for a CT guided biopsy. This was the appearance at the time of the biopsy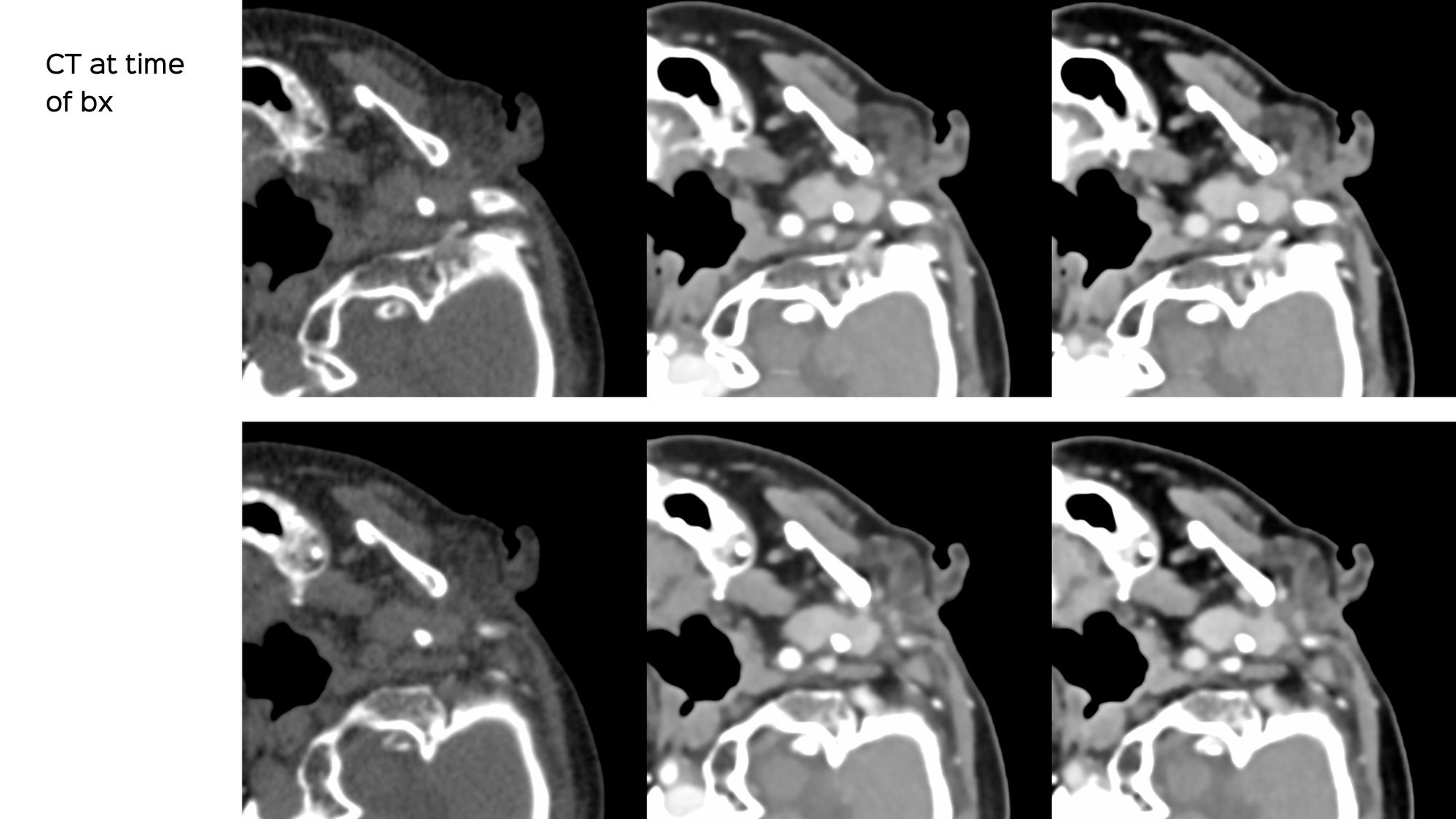 What route will you take?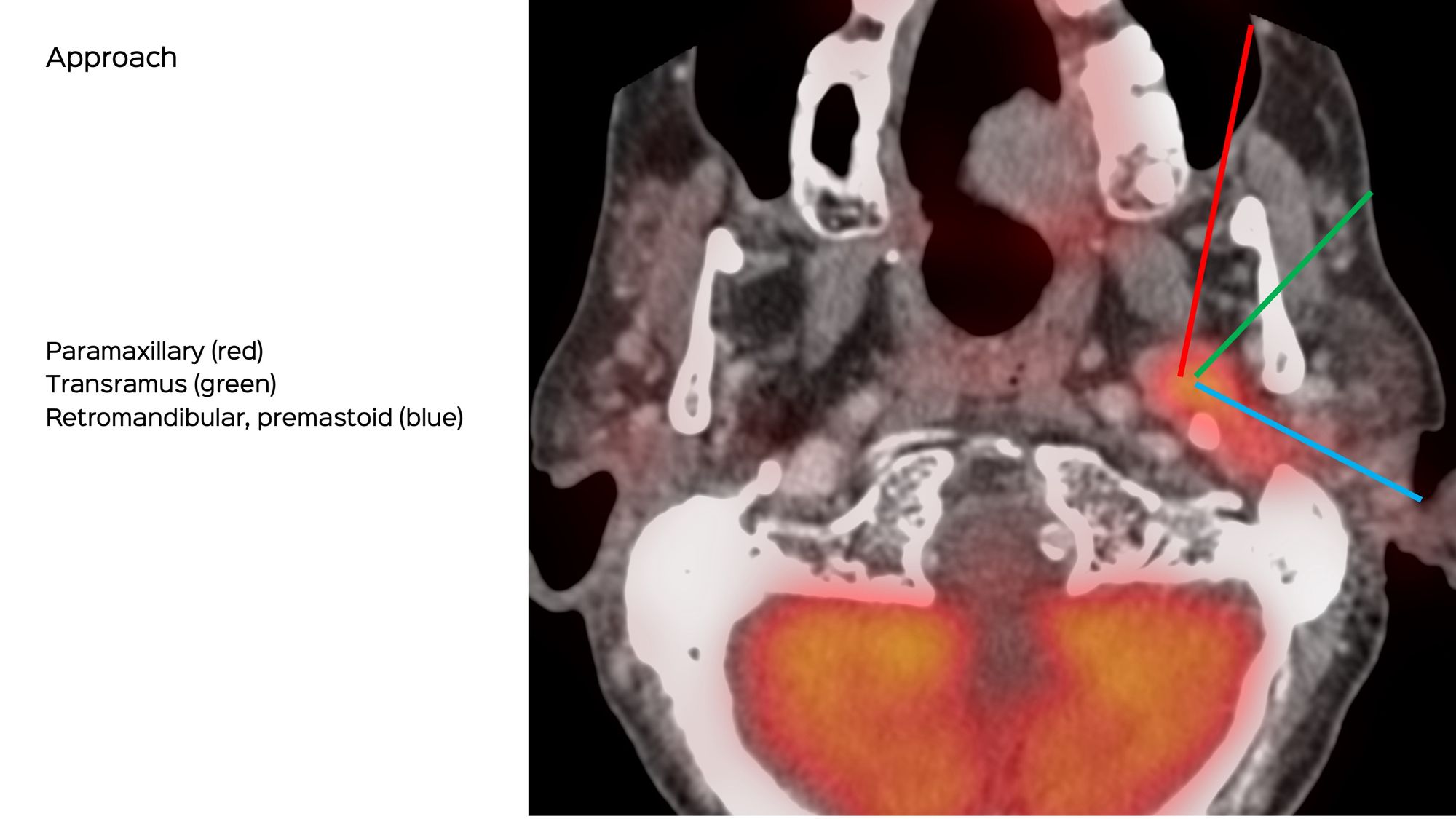 Please click on the Subscribe button below to see the video describing the case, the technique, the pitfalls, similar other cases as well as the concept of railroading used in this case.
Other Head & Neck Biopsies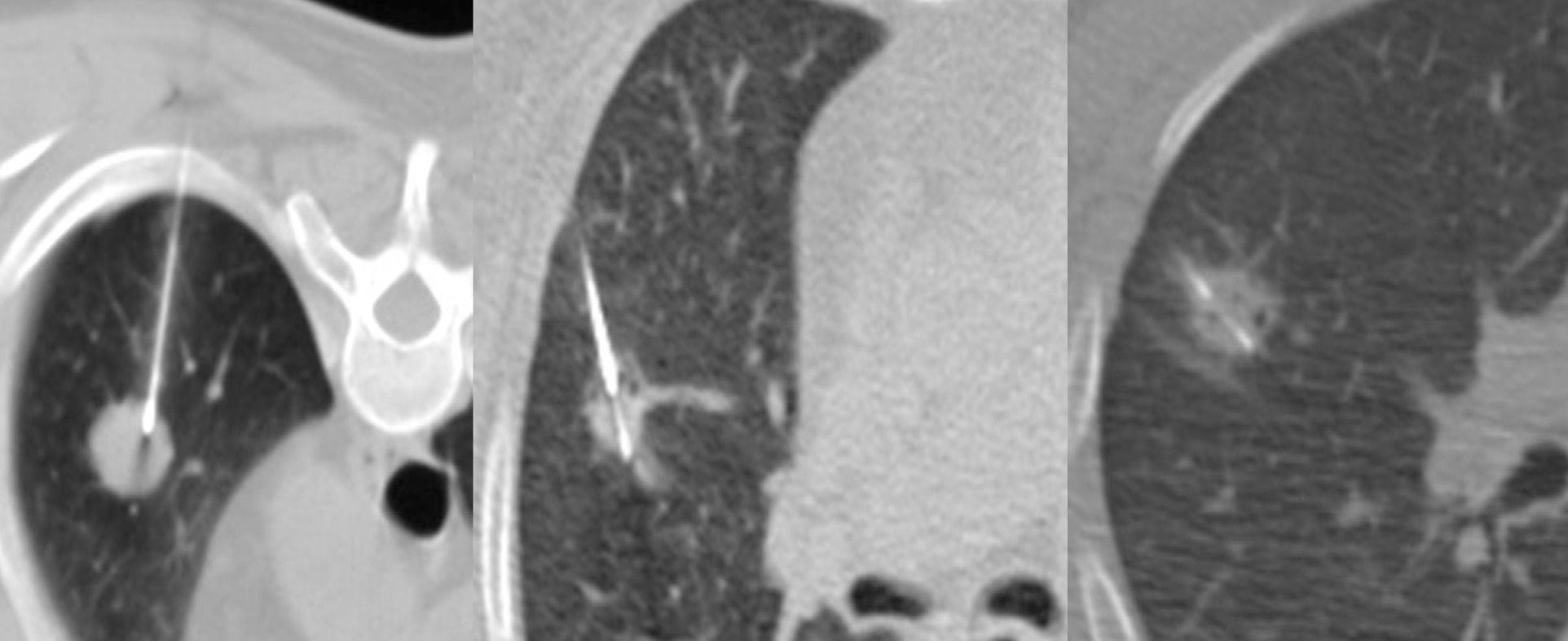 Fixed Point Method