This is a short lecture on various tips and tricks to use for spine biopsies, especially the approach to vertebral body lesions. Posterior element biopsies are usually simple and straight-forward. The challenge is with finding safe approaches for anterior or vertebral body biopsies.
This lecture describes different approaches to spine biopsies from C1 to S1.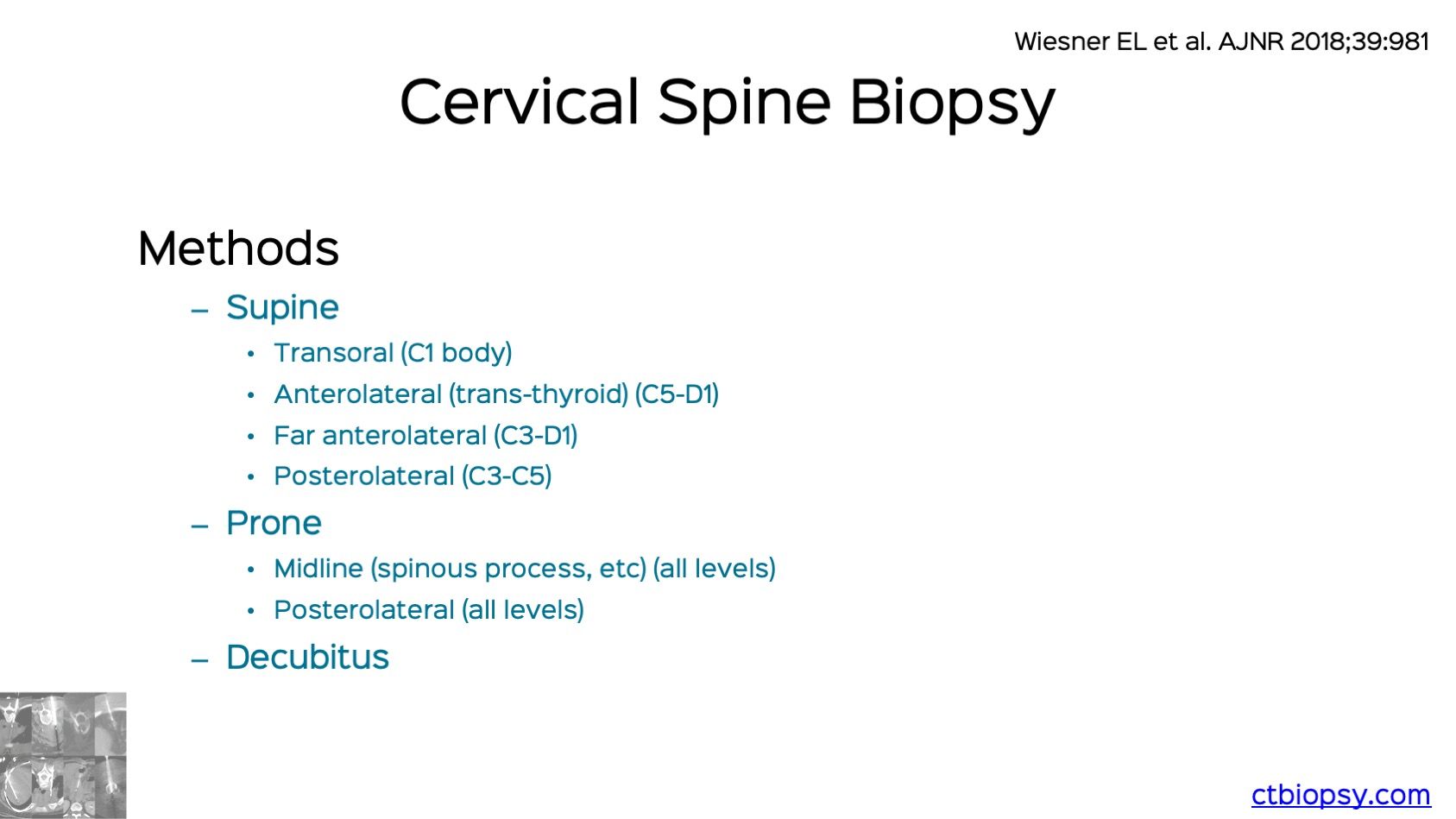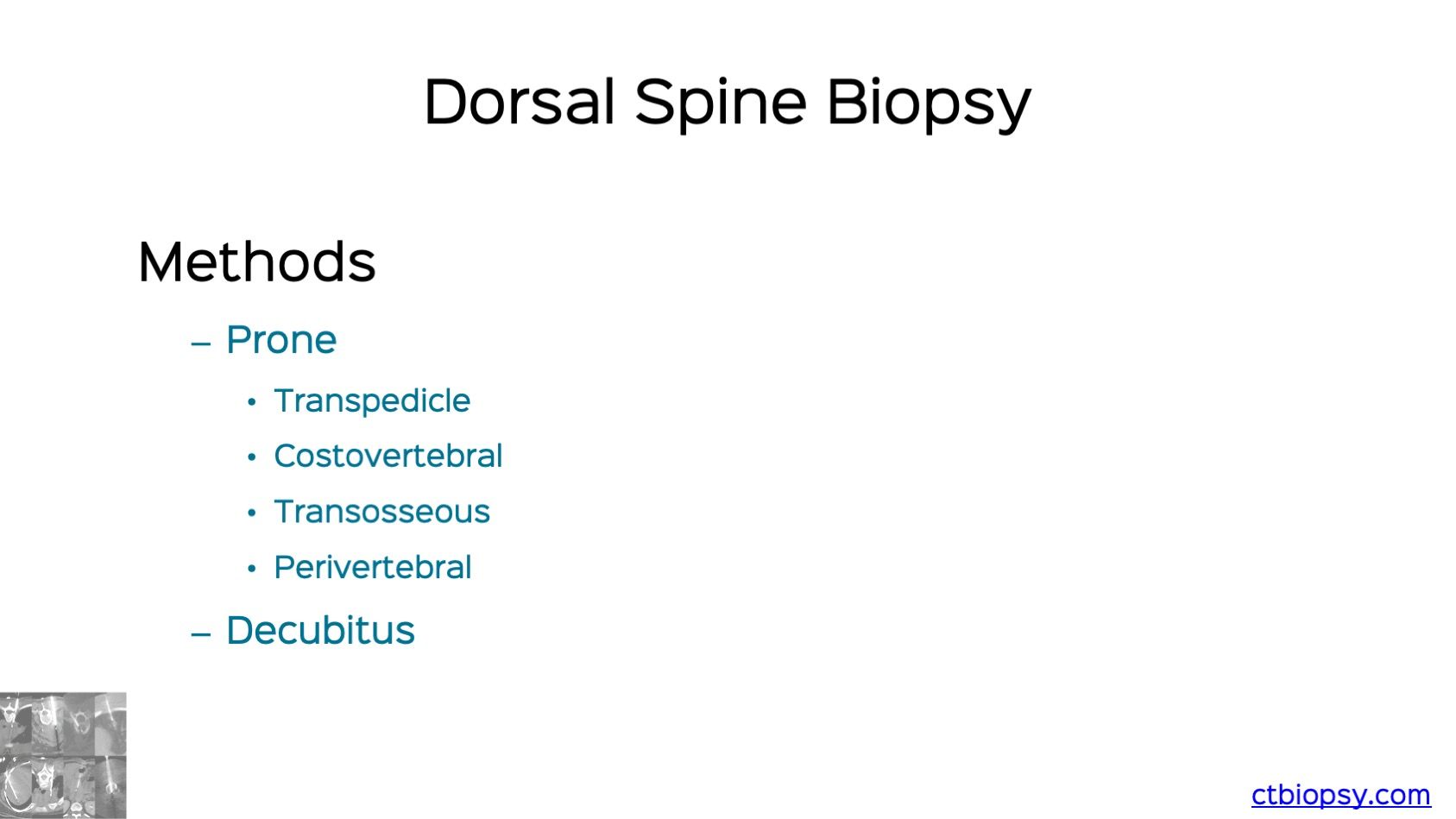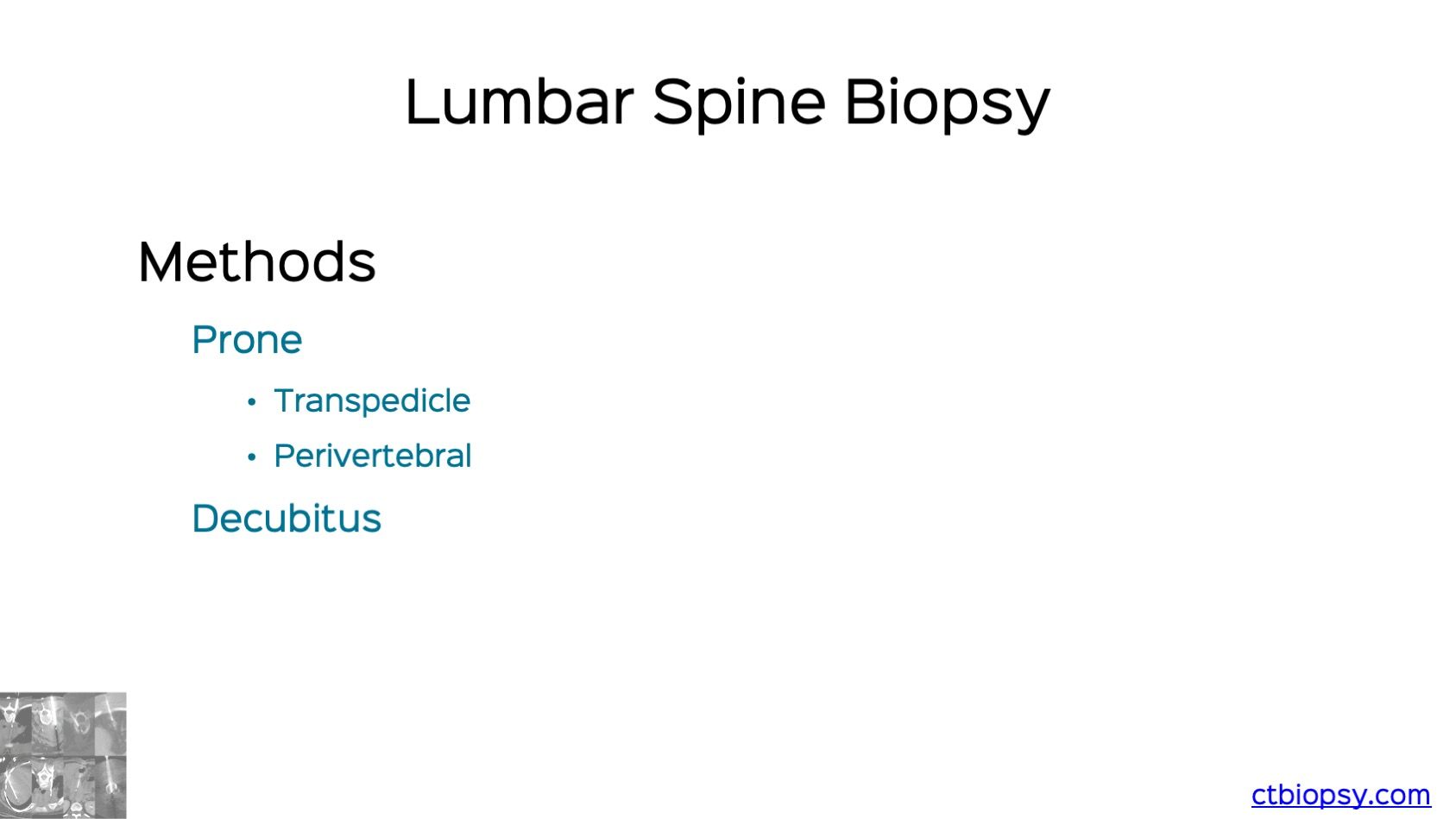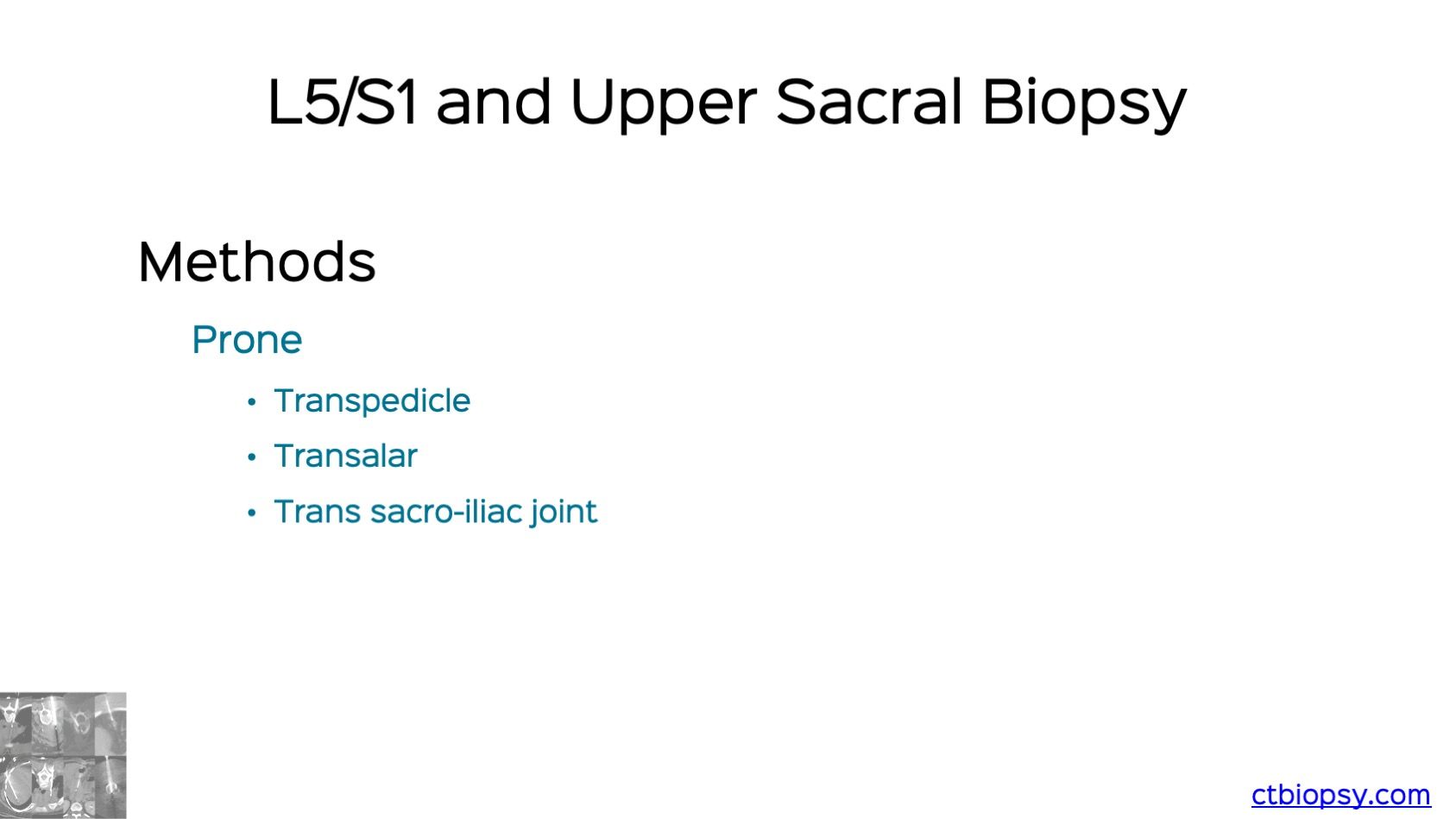 Please note that the video only plays within this browser page and not outside of this browser page. If the video does not autoplay in your email, then you will need to open this page in your browser, by clicking "View Online", in the 2nd line below the title of the post and next to my name.
---
Table of Contents